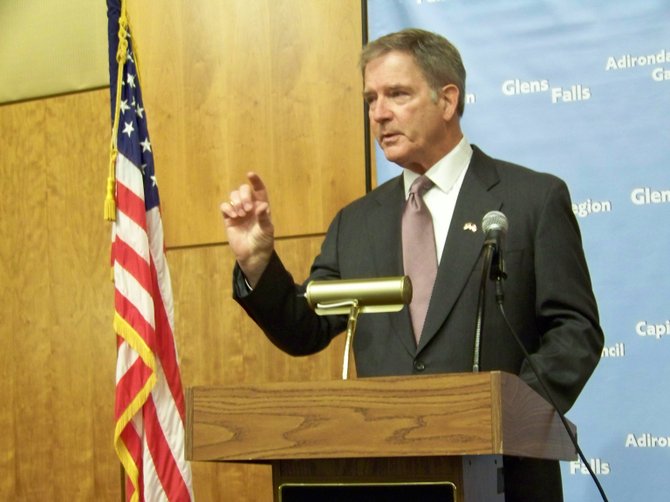 U.S. Congressman Bill Owens (D, Plattsburgh) answers questions from the public during an appearance this spring at Crandall Library in Glens Falls. Owens will be answering questions from area citizens during a conference call scheduled for 7:30 p.m. to 8:30 p.m. Monday Sept. 9.
Stories this photo appears in:

U.S. Rep. Bill Owens has invited his constituents in the North Country to participate in a conference call with him Monday Sept. 9.