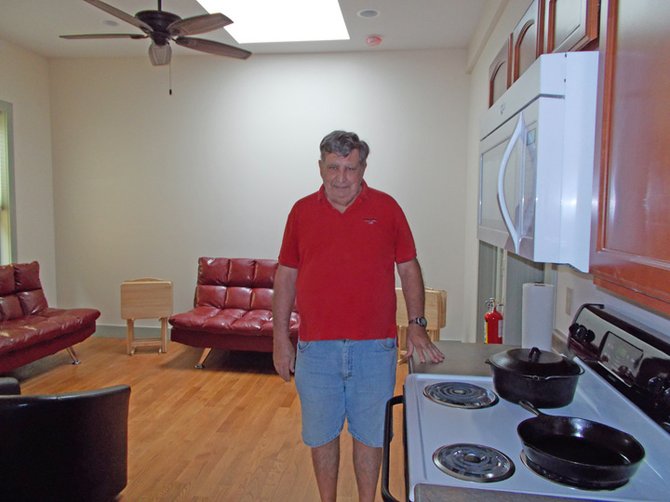 Jim Major, lead partner of JASAMA LLC, stands in one of the North Country Community College dorm rooms in Ticonderoga. The rooms are in the Huestis Building, which has received a Stewardship Award from Adirondack Architectural Heritage.
Stories this photo appears in:

Huestis Building now home to bakery, college housing
An award-winning building renovation project in Ticonderoga could be a major step in the community's economic revitalization.