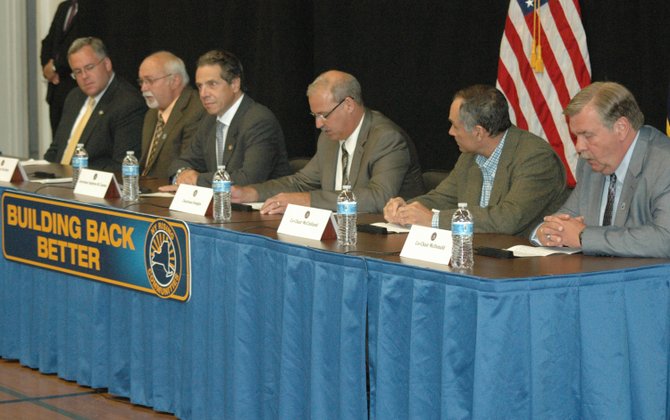 Assemblyman Dan Stec, Keene Supervisor Bill Ferebee, Gov. Andrew Cuomo, Jay Supervisor Randy Douglas, Vinny McClelland and Scott McDonald address those in attendance at the first meeting of the Jay and Keene NY Rising Planning Committee Sept. 4.
Stories this photo appears in:
Gov. Andrew Cuomo joined state Assemblyman Dan Stec, Jay Supervisor and Essex County Board of Supervisors Chairman Randy Douglas and Keene Supervisor Bill Ferebee in announcing the New York Rising Community Reconstruction Planning Committee at the Jay Community Center Sept. 4.