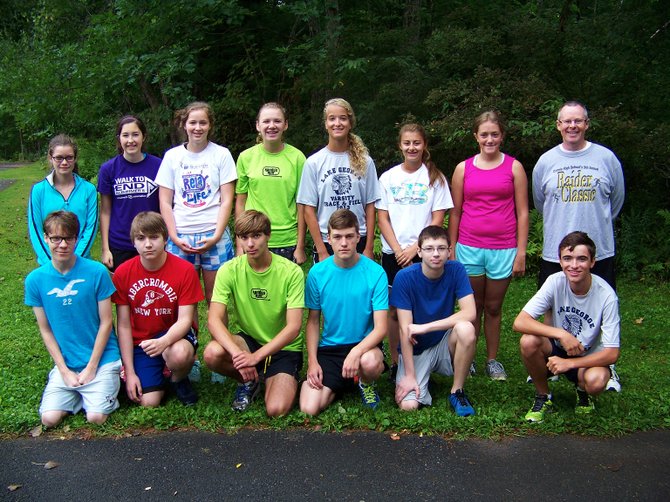 The 2013 Lake George High School Cross-Country Team includes (front, left to right): Jake Montana, Ethan McGowan, John Ferrone, Brad Williams, Colin Clark, Max O'Connell, (row 2): Clare Gillman, Kellie O'Brien, Megan Mastrodomenico, Erika Abrantes, Molly Mogren, Jessica Huber, Emma Collins, and coach Scott Smith. (Not pictured): Gideon Jardine, Austin Zimmerman, Sophie Ferrone, Amanda Binder, Avery Hill, Tawnie Butkowski, Martha Donnelly, and Rahul Singh.
Stories this photo appears in:

The coach and runners of the Lake George Cross Country team treat each other like family, reaching out to the least athletic of the squad to help them achieve their best. The result? a large number of students join the team, giving it the depth of talent it needs to capture championships — and the 2013 squad is likely to do just that.