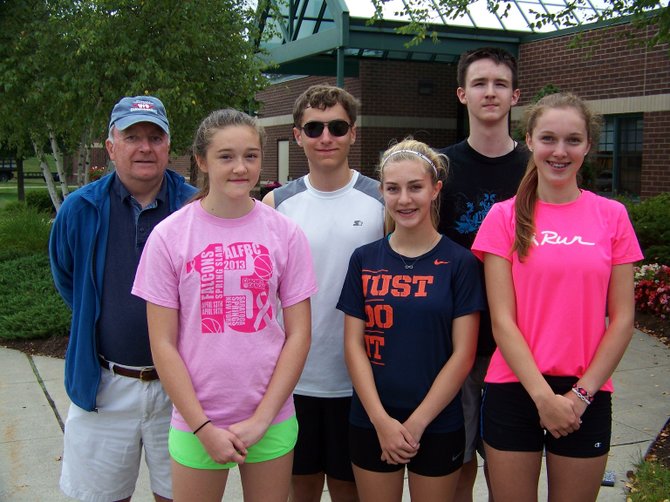 The 2013 North Warren High School Cross-Country Team includes (front, left to right): Toni Agard, Alyssa Dewar, Ellie Underwood, (row 2): Coach Bernie McCann, Grant Cooper and Tyler Stiles. (Not pictured): Matt Brown and Trevor Stiles.
Stories this photo appears in:
North Warren High School athletes are known for their achievements which overcome their school's small enrollment. The NWCS cross-country running team for years has been a remarkable example of excellence in athletics despite such a limitation.