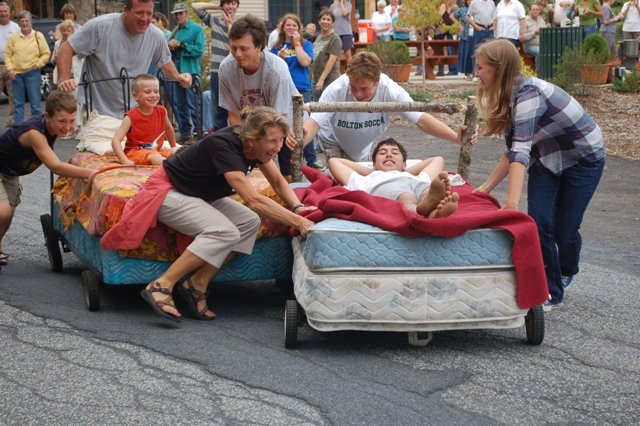 Two teams of Bolton residents collide during a bed race held in 2012 in conjunction with the town's annual Fall Festival, which returns Saturday. The festival is primarily at Bolton Conservation Park. The local legacy of bed races goes back to the early 1980s when Bolton's annual bed race and accompanying festivities drew an audience from all over central New York.
Stories this photo appears in:

Canoe and bed races, children's games, a communal soup, a shared meal of home-cooked food and paddling around a scenic pond — who could ask for more from a community festival. The Bolton Harvest Festival is scheduled for Saturday Oct. 5 at Edgecomb Pond.