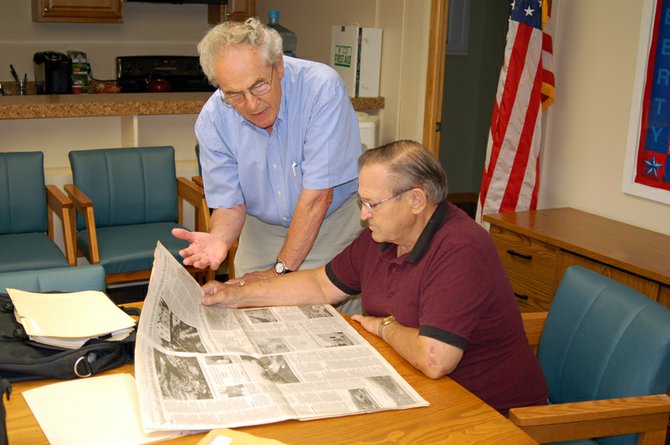 Former Tahawus resident Leonard Gereau shows Newcomb Supervisor George Canon a Post-Star article his son, John Gereau, wrote in 2001 about the 1963 Tahawus move to Newcomb. Leonard is writing on a book about life in the National Lead mining community of Tahawus in the 1940s and 1950s. John is now managing editor of Denton Publications.
Stories this photo appears in:

Fifty years ago, the National Lead company moved its workforce from the mining village of Tahawus 10 miles away, to the village of Newcomb.