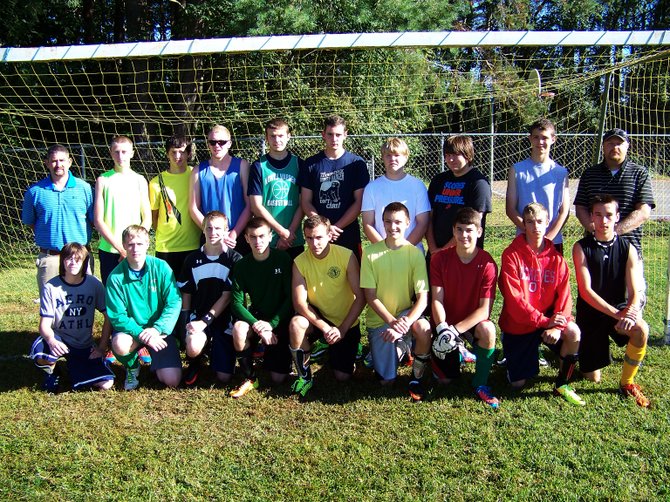 The 2013 North Warren High School Soccer Team includes (front, left to right): Devon Campbell, Justice Parker, Quinn Carlo, Daren Granger, Daniel Hill, Daniel Tennyson, Christopher DeFranco, J.J. Dray, Maxwell May, (row 2): Head Coach Jeremy Whipple, Colby May, Josef Strauss, Jacob Dunkley, Robert Wallace, Jacob Hill, Ethan Frasier, Phillip Cooper, Justin Needham, and Asst. Coach Josh Gifford.
Stories this photo appears in:

New coach Jeremy Whipple at the helm
Following predecessors known for remarkable accomplishments, both the North Warren Soccer Team and their new coach Jeremy Whipple face challenges ahead. But the local fans shouldn't worry — there are experienced, talented athletes on the squad.