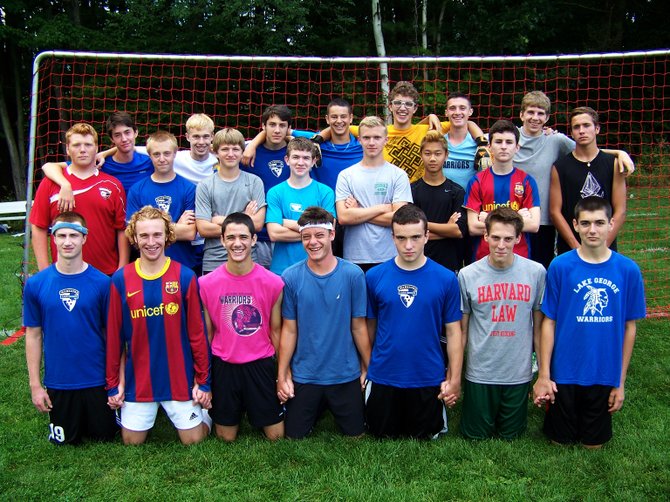 The 2013 Lake George High School Varsity Boys Soccer Team includes (front, left to right): Greg Keenan, Ian Quillinan, Quincy Devlin, Nolan Gillman, Brad Schreiber, Torey Sweet, Noah Prime, (row 2): Hunter Lambert, Dylan Smith, Kyle Jones, Jason Elicker, Ben Smith, Luke Vanderminden, John Rubado, (row 3): Will Flaherty, Isaiah Gowen, Nick Root, Duncan Mularz, Jeff Naftaly, Andrew Zibro, Zack Preuss and Jonni Springer. (Not pictured): Brandon Matthews and Andrew McGowan.
Stories this photo appears in:

Following the footsteps of a 2012 squad that tallied an undefeated regular season, the 2013 Lake George Boys Soccer Team has its work cut out for them to extend the string of victories.