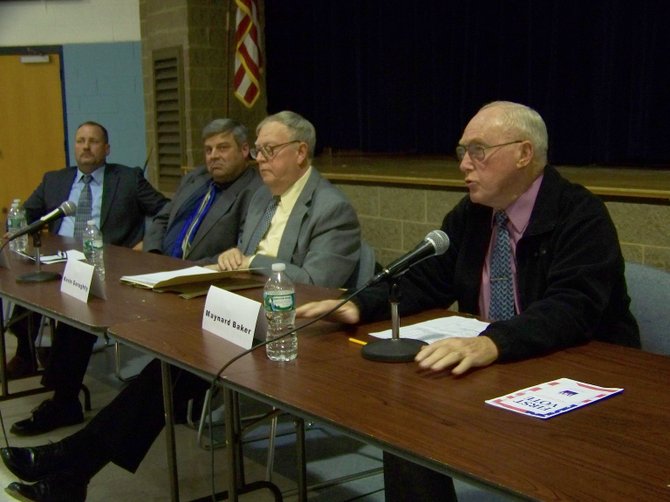 During a Meet the Candidates Night event Wednesday Oct. 30, Maynard Baker (right) offers a presentation on his candidacy for the Warrensburg Town Supervisor post while present town board members listen (from left): Councilman Bryan Rounds, Deputy Supervisor John Alexander, and present Warrensburg Town Supervisor Kevin Geraghty. Topics discussed including the feasibility of a hydropower plant on the Schroon River, the cost of keeping the town landfill open seven days per week, and town expenditures.
Stories this photo appears in:

Two candidates for Warrensburg Town Supervisor differed sharply on a variety of issues — but they both pledged to keep government expenditures to a minimum.