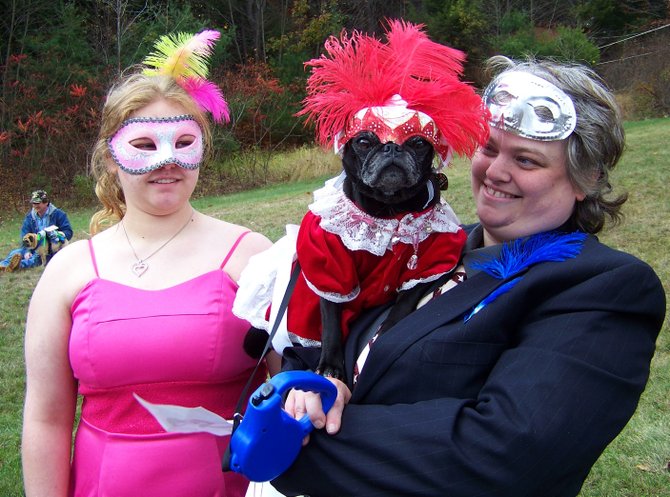 Soon after they won second prize for 'Prettiest' — dressed as masquerade ball partygoers — in the recent Pug Parade competition in Chestertown, Julie Moffitt and her daughter Ariel watch their dog 'Angel' pose for posterity. Contestants in the annual event dressed up their pugs as everything from cartoon and storybook characters to a roller-derby referee.
Stories this photo appears in:

Patient pugs allow their owners to dress them up in zany costumes in this ever-popular Chestertown event that annually draws people from near and far.