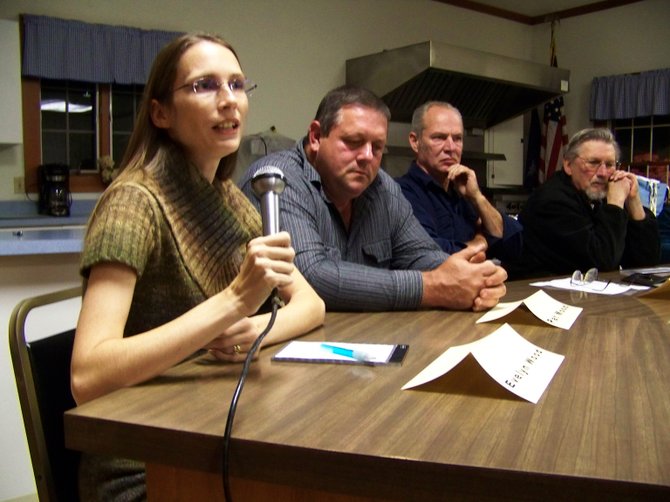 At Tuesday's Meet the Candidates Night, Thurman Supervisor Evelyn Wood invites town residents to contact her regarding any questions they may about town business that went unanswered in the event. Her opponent in November's election, former town supervisor John Haskell, didn't show up because he was apparently recovering from an injury which prompted emergency surgery. Listening to Wood's comments are (left to right): Thurman Highway Superintendent Patrick Wood, Thurman town board candidate Mike Eddy, Thurman Assessor Ed Binder and (not shown) town board candidate Dan Smith.
Stories this photo appears in:

Questions go unanswered
It was going to be 'showtime' for a capacity crowd of Thurman citizens Oct. 22 at a Meet the Candidates Night, but they were left hanging when one of the co-stars of a highly-anticipated political debate didn't show up — apparently due to an injury that required emergency surgery.