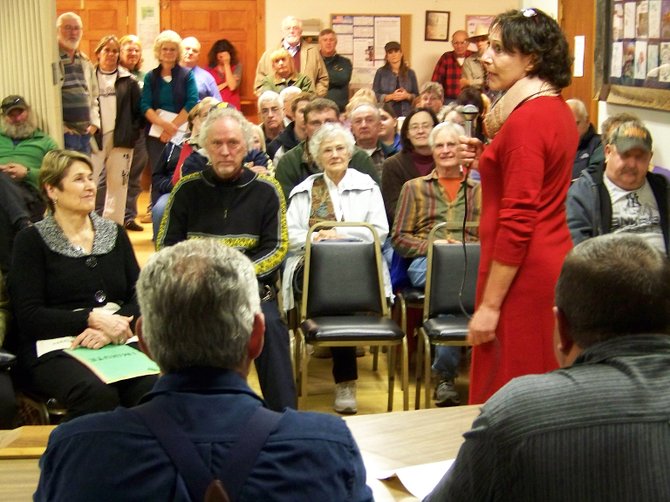 Thurman Meet the Candidates Night moderator Lisa Payne of Diamond Point (center) apologizes to the crowd filling the town hall Tuesday Oct. 22 that their questions won't be answered because former supervisor John Haskell didn't show up for the event — he was apparently at home recovering from surgery. The League of Women Voters hosted the event, at the invitation of a Haskell supporter.
Stories this photo appears in:

Questions go unanswered
It was going to be 'showtime' for a capacity crowd of Thurman citizens Oct. 22 at a Meet the Candidates Night, but they were left hanging when one of the co-stars of a highly-anticipated political debate didn't show up — apparently due to an injury that required emergency surgery.