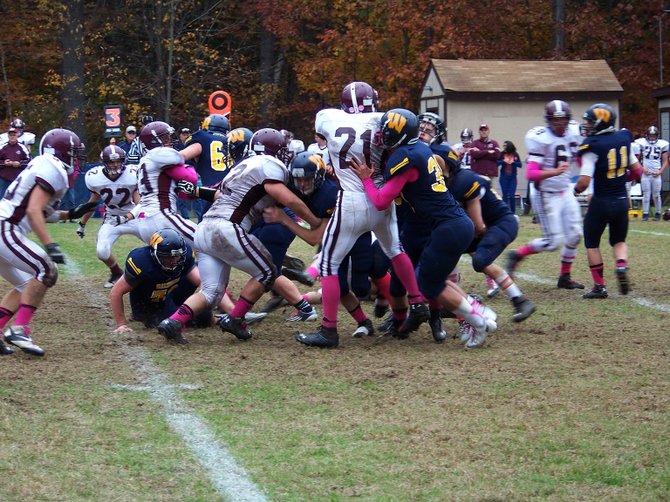 The linemen of Warrensburg and Whitehall clash in their teams' showdown Saturday Oct. 19. Overcoming a radical roster shake-up due to the injury of their star running back, the Burghers prevailed — and now advance to a post-season game Friday against Rensselaer.
Stories this photo appears in:

Facing a formidable challenge, Warrensburg football players — including a few rookies — pull off a key victory with gritty determination.