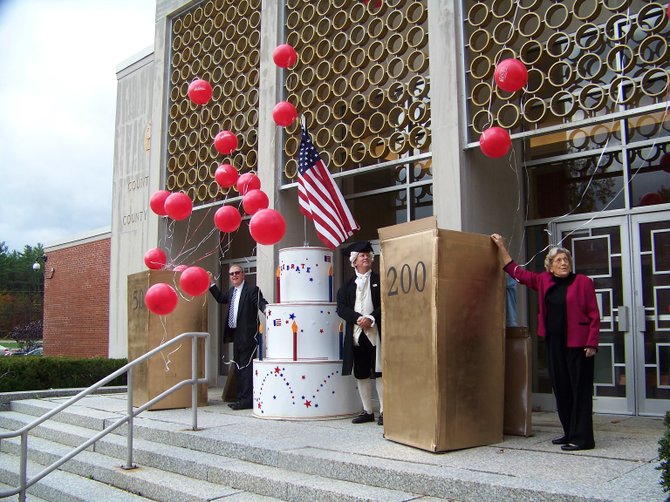 Warren County notables watch balloons soar into the sky during the celebration Oct. 18 of the 50th anniversary of the Warren County Municipal Center. Launching the balloons were county Board of Supervisors Chairman Kevin Geraghty (left) and Marjorie Swan, former Town of Chester councilwoman. Observing was Queensbury town supervisor John Strough, re-enacting General Joseph Warren, a Revolutionary War hero — the county's namesake.
Stories this photo appears in:

1n 1963, Warren County's new Municipal Center suburban-style campus was considered an innovative way to house county government. This week, the county center was again in the spotlight during its 50th anniversary celebration, which prompted many of the county elders to reminisce and the younger leaders to pay their respects.