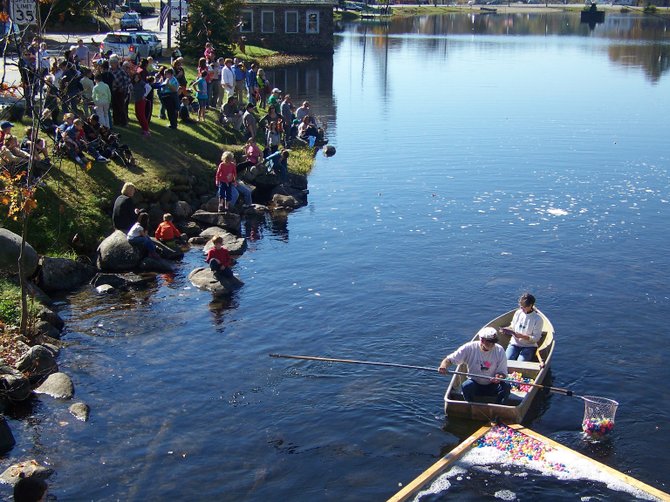 Following tradition, Eric Isachsen scoops up ducks that cascaded over the Mill Pond Dam in the annual Great Brant Lake Duck Race held Oct. 12. Kit Isachsen, in the bow of the canoe, is ready to record the race results as area residents wait onshore for the outcome.
Stories this photo appears in:

Youngsters, their parents and other Horicon residents gather to enjoy a rite of autumn.