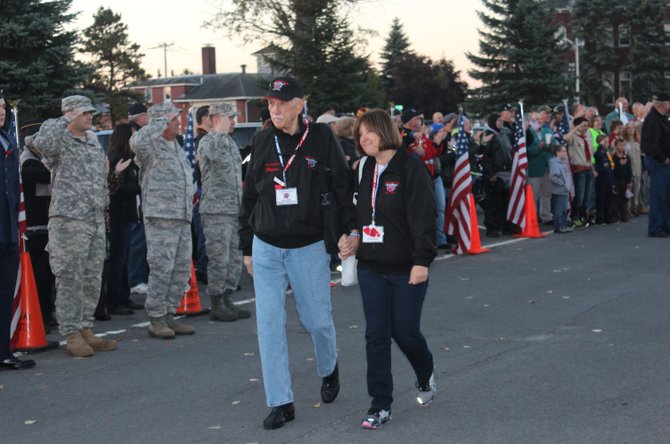 World War II U.S. Army veteran Clayton Wray is escorted past spectators to a waiting limousine for the North Country Honor Flight to Washington D.C. Wray and 14 other veterans made the trip to Washington recently.
Stories this photo appears in:

15 North Country World War II veterans, some bent with age, one standing with the help of a walker, straightened with pride and offered a crisp military salute to the flag. This was the opening volley of the send-off ceremony Oct. 12 for the most recent trip by North Country Honor Flight to the Washington D.C.'s World War II Memorial, Iwo Jima Monument, and the Tomb of the Unknown Soldiers at the Arlington National Cemetery.