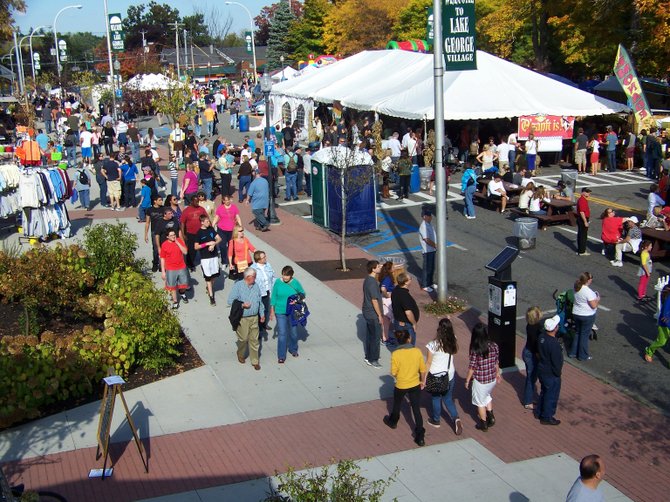 Visitors to Lake George Village meander Saturday Oct. 12 down Canada St., closed through the weekend for the village's Oktoberfest celebration. Good weather, German music and food, craft beer served up streetside — and beautiful weather — drew many thousands of people, and sponsors said it was a record crowd for the event.
Stories this photo appears in:

A harvest festival in Lake George fills the village's main drag with a crowd that savored craft beer, Bavarian food, German music, a craft festival, and games for children.