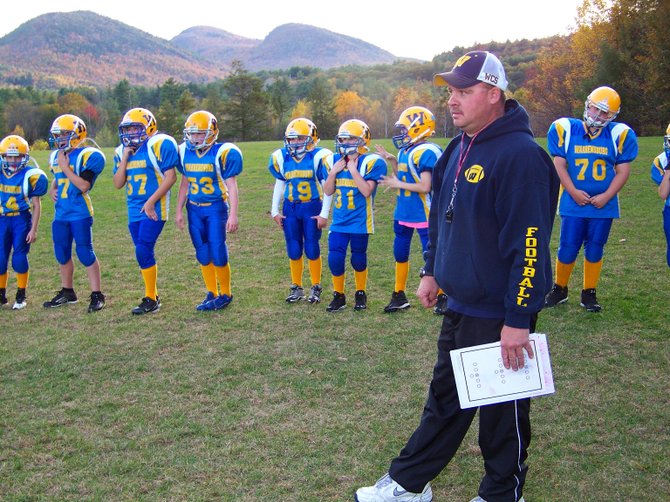 Warrensburg Senior Youth Football coach Gary Baker and his players watch several team members execute a drill during a recent practice. Baker is retiring as coach when this season concludes — the last game for 2013 is set for Saturday Oct. 19 on the Warrensburg town recreation field.

Stories this photo appears in:

As the football season winds down, a Warrensburg youth gridiron coach reflects on his league's goals and the enjoyable experiences he's had — despite the loss of the team's seasoned quarterback, the coach's son, weeks ago due to a broken arm.