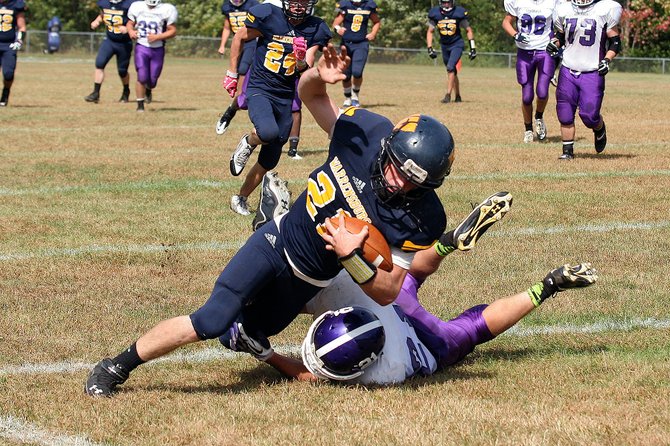 Warrensburg running back Connor Scott gains yardage against Salem in a recent game. On Friday Oct. 4, Scott led the Burgher offense, rushing for 257 yards in his team's 26-24 victory against Lake George. The outcome was decided in the game's final seconds with a trick double-reverse pass play that scored a touchdown.
Stories this photo appears in:

The Warrensburg football team has only done it once in the prior seven years — they beat rival Lake George, and they did it with a stunning trick play in a game that will be remembered for a generation by Burgher fans.