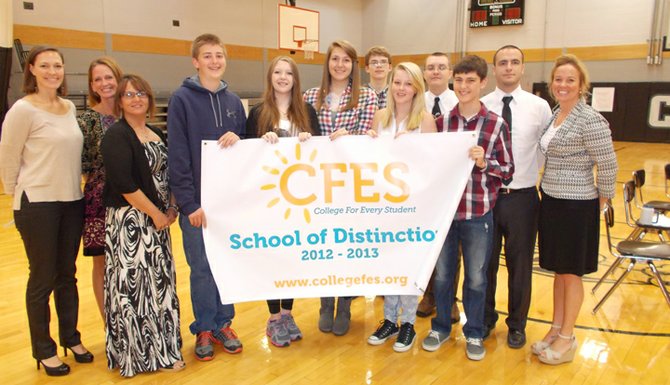 Crown Point Central School recently was named a "School of Distinction." Taking part in the award ceremony were members of the CFES student leadership team and faculty team. From left are CFES Program Director Tara Smith, guidance counselor Andrea McDonald, teacher Crystal Farrell, student Jake Mildon, student Kara Hunsdon, student Amanda Wolf, student Sam LaPointe, student Makky Coleman, teacher Shane Thelen, student Erick DuShane, teacher Dan Sheridan, Dean of Students Tara Spaulding.
Stories this photo appears in:

'School of Distinction' award presented
After winning its fourth consecutive "School of Distinction" award, students at Crown Point Central School have a new slogan. Strive for Five!