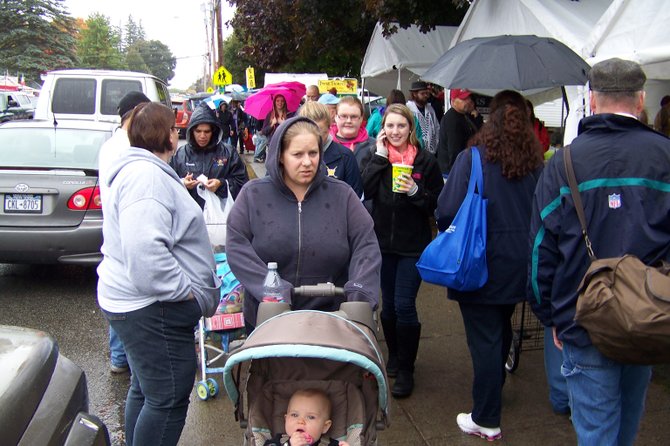 In search of bargains during the 2012 edition of the World's Largest Garage Sale, shoppers stroll along Main St. in Warrensburg, visiting a myriad of vendors. This year's garage sale, set for Friday Oct. 4 through Sunday Oct. 6, features over 500 vendors and about 1,000 garage sales in the area featuring an incredible variety of goods.

Stories this photo appears in:

For more than three decades, tens of thousands of bargain-hunters have crammed into Warrensburg for the World's Largest Garage Sale for antiques, collectibles, distressed goods, tools and household wares of all kinds.If you can imagine it, it's available at this colossal sale.