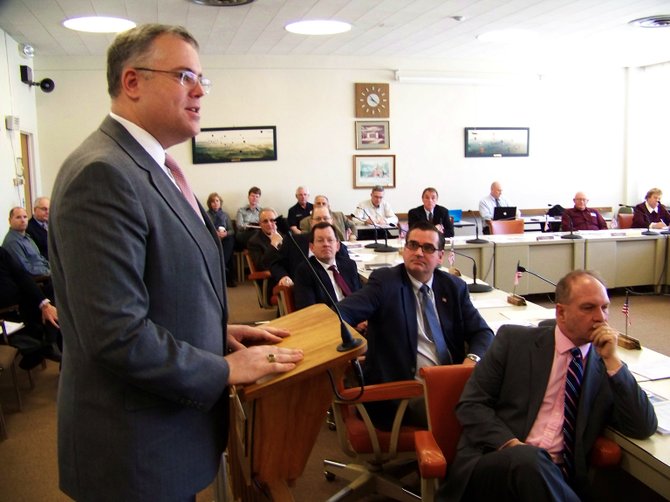 State Assemblyman Dan Stec addresses the Warren County Board of Supervisors in a recent session of the lawmakers. Stec is among three state politicians sponsoring a forum on Lyme Disease scheduled for 10 a.m. to noon Friday Oct. 4 at Crandall Library, Glens Falls. To feature some leading experts on the affliction, the forum examines the latest information on diagnosis and treatment.
Stories this photo appears in:

A forum on Lyme Disease, to be held at 10 a.m. Friday Oct. 4 at Crandall Library in Glens Falls, features experts presenting up-to-date information on the treatment and diagnosis of this serious affliction that is now reaching epidemic proportions.