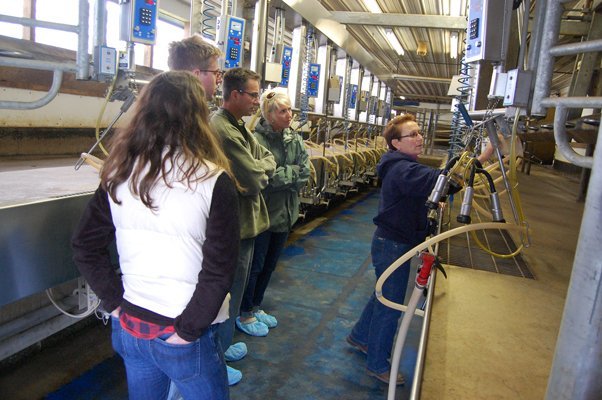 Dimock Farms owner Don Dimock will open his Peru farm to the public Sunday, Oct. 13, from 11 a.m. to 3 p.m. along with the folks from Cabot Cheese Cooperative. Domick will host a walking tour and will be discussing the milking process on his 270-cow dairy farm.
Stories this photo appears in:

Four North Country farms, two in Clinton County, have been chosen by Cabot Creamery to host Open Farms Sunday, Oct. 13 from 11 a.m. to 2 p.m. "These are not fancy farm tours with rides and an admission fee. Just a free neighborly welcome event," read a Cabot Creamery press release. "You might even be asked to help with farm chores. You'll meet the family, the critters and like-minded neighbors and you'll certainly want to sample some cheddar."

Dimock Farms, a third generation dairy farm in Peru, will be hosting an open house Oct. 13, along with members of the Cabot Creamery Cooperative, the marketing arm for Agrimark Cooperative.