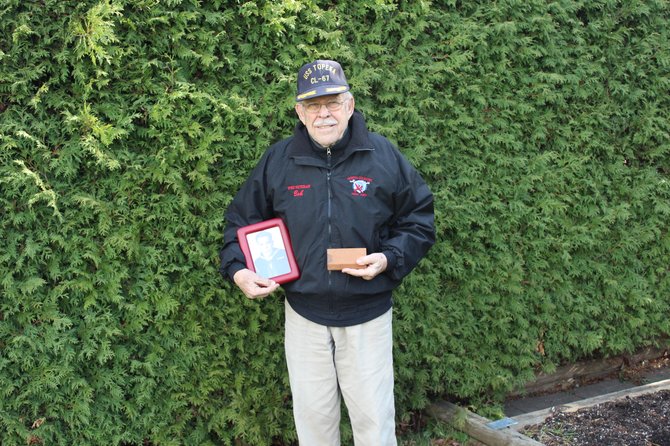 Bob Brooks, with a photo of himself from World War II and the plank he was awarded when the USS Topeka was scrapped in 1975.
Stories this photo appears in:

Plattsburgh's Bob Brooks entered the navy in 1944, right out of high school. Just over a year later, he was part of the first detachment of United States ships to bombard the Japanese mainland from the sea.