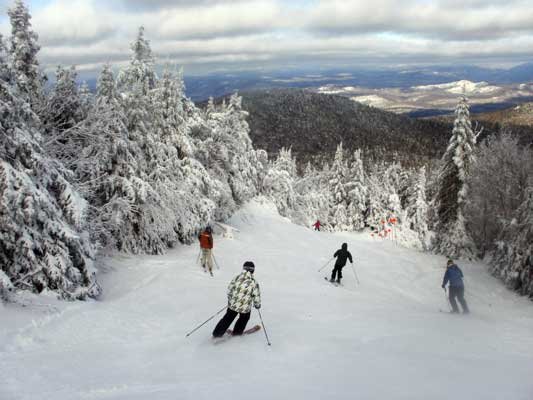 Gore Mountain Ski Center is installing 100 new snow guns along their Interconnect trails, and the outcome will be a lengthened skiing season with more open trails, as well as more skiers having the opportunity to ski from Gore to the North Creek Ski Bowl and downtown north Creek, which will undoubtedly draw more people into the mountain town's boutiques, eateries and accommodations.
Photo provided
Stories this photo appears in:

More Gore isn't just a marketing phrase this year — it's what skiers will be experiencing after 1`00 new snow guns are installed on the ski resort's Interconnect trails — which provide varied terrain and a route to reach the family-friendly, historic North Creek Ski Bowl. The new snowmaking capability will also allow more skiers to directly reach North Creek — with all its restaurants, boutiques, galleries and night life.