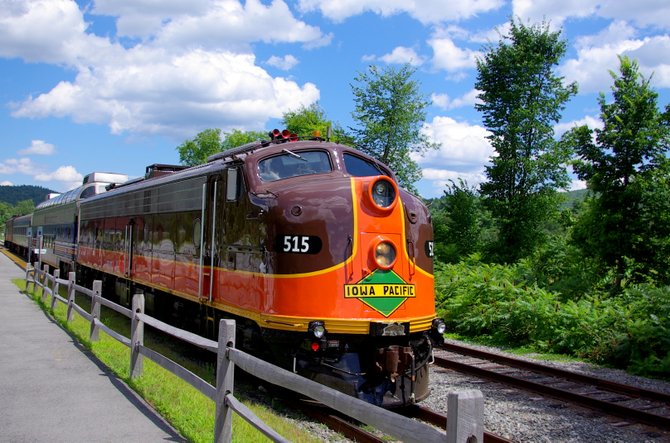 A train operated by Saratoga North Creek Railway pulls into Thurman Station during summer 2013.
Stories this photo appears in:

In bolstering its freight business, the Saratoga-North Creek Railway, primarily a passenger train service, plans to haul radioactive demolition waste from the Corinth station south.

Communication with Iowa Pacific leaves a lot to be desired
Iowa Pacific Rail, the parent company to the Saratoga & North Creek Railway, has agreed to sell an 80 percent interest to Chai Trust Co. LLC and EGI Fund Investors.

Thousands more people are expected to ride the passenger trains that carve their way through rural Warren County in 2014, as the Saratoga-North Creek Railway is launching new tourist trips out of Thurman station and slashing short-haul prices.