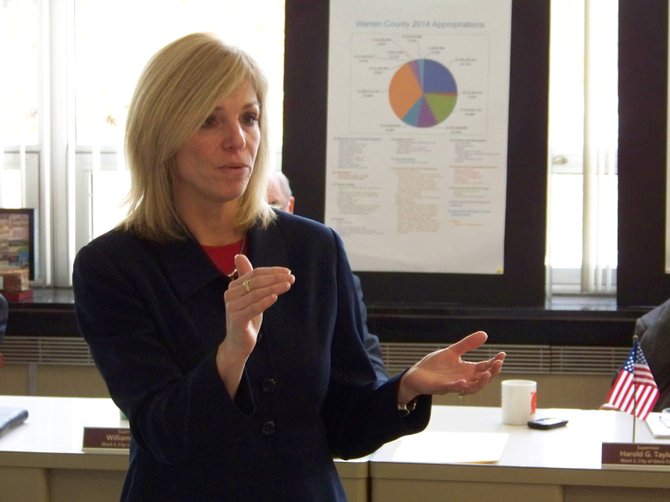 At a recent meeting of the Warren County Board of Supervisors, SUNY Adirondack President Kristine Duffy explains an array of new programs that she and the college trustees would like to establish. The county officials approved the college submitting a grant application for up to $20 million to bankroll a new building, to accommodate programs in nursing, science, engineering and technology.
Stories this photo appears in:

New SUNY Adirondack president KRistine Duffy talks of launching new career-oriented programs at the region's leading community college — minute before Warren County leaders approved a grant application to build a $30 milliion new science and nursing building for the institution.