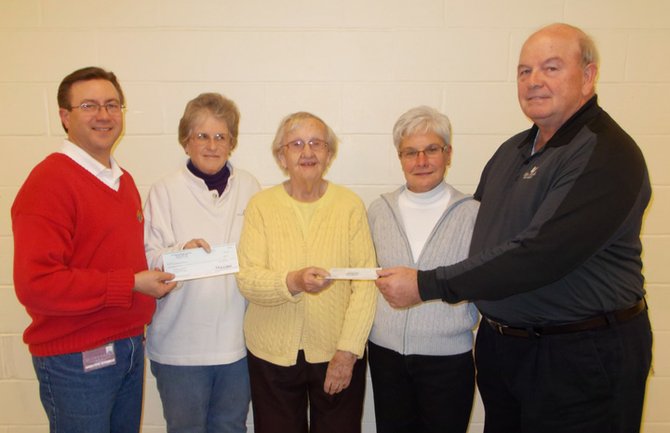 The "Wing War," which pitted local restaurants to determine who has the best chicken wings in town, raised money for the Ticonderoga Food Pantry. A donation by Joanne and John Bartlett joined the event proceeds to give the food pantry $1,000. From left are Mike Edson, Knights of Columbus grand Knight; Margaret Beuerlein, Ti Food Pantry director; Joyce Barry, food pantry treasurer; Joanne Bartlett; and John Bartlett.
Stories this photo appears in:

Demand increasing at local food shelf
The Knights of Columbus came out on top in the third annual "Wing War," but the Ticonderoga Food Pantry was the big winner.