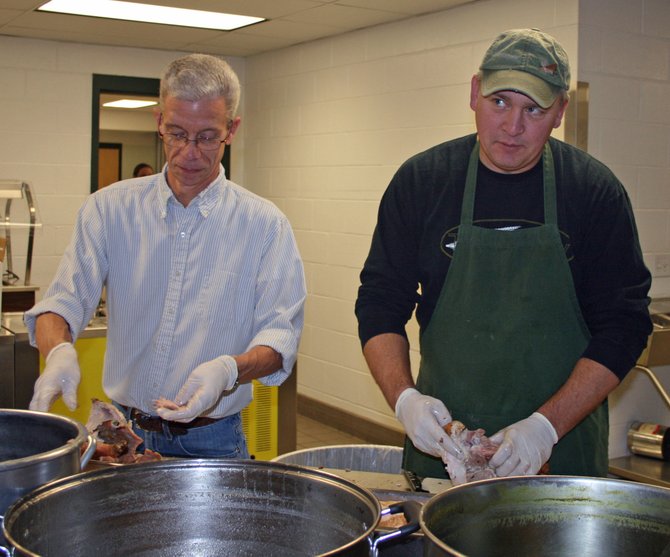 North Warren Central School Board member Bruce Hiller NWCS Technology teacher Chris Stiles work in the school's kitchen inb November 2011 preparing turkey meat for the school's annual Community Thanksgiving Dinner. This year's event, open to all in the region, is to be held Saturday Nov. 23. Accompanying the complete traditional meal are drawings, giveaways and musical entertainment.
Stories this photo appears in:

North Warren Central School's Community Thanksgiving Dinner annually brings area residents of all ages together — whether they're affiliated with the school or not — to enjoy good food, socializing, and share a feeling of unity.