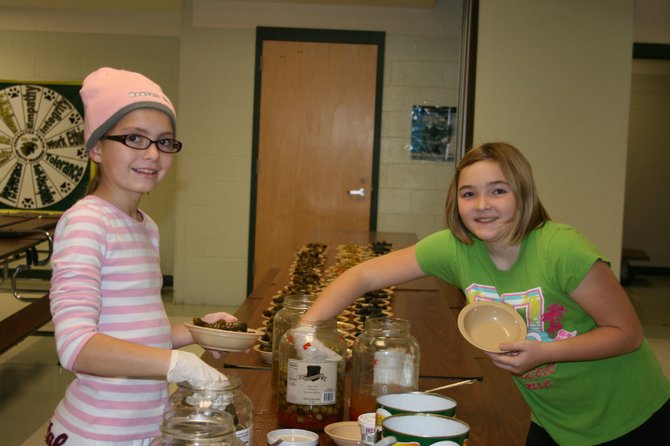 North Warren Central students Brooke French and Mattelyn Beadnell prepare food in November 2011 for their school's annual Community Thanksgiving Dinner. This year's edition of the popular event is to be held from 4 p.m. to 7 p.m. Saturday Nov. 23.

Stories this photo appears in:

North Warren Central School's Community Thanksgiving Dinner annually brings area residents of all ages together — whether they're affiliated with the school or not — to enjoy good food, socializing, and share a feeling of unity.