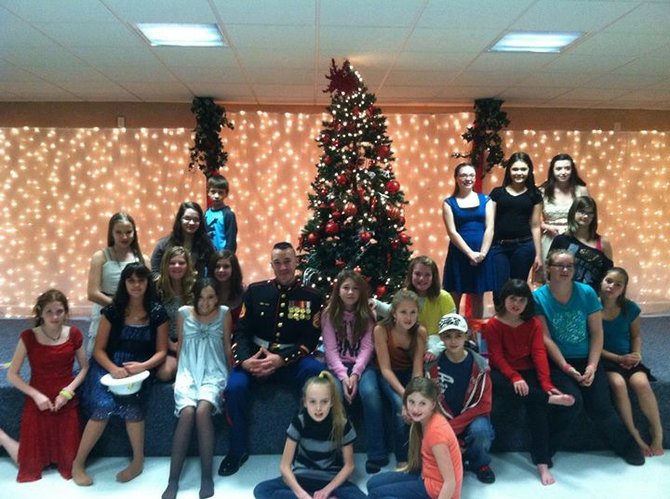 Gunnery Sergeant Helmsteder with several of the children who took part in last year's Teens for Marines dance.

Stories this photo appears in:

Emily Estes was challenged by her mother to change the world, even if it's for just one person. Now she has the U.S. Marine Corps and North Country Honor Flight helping her do it.