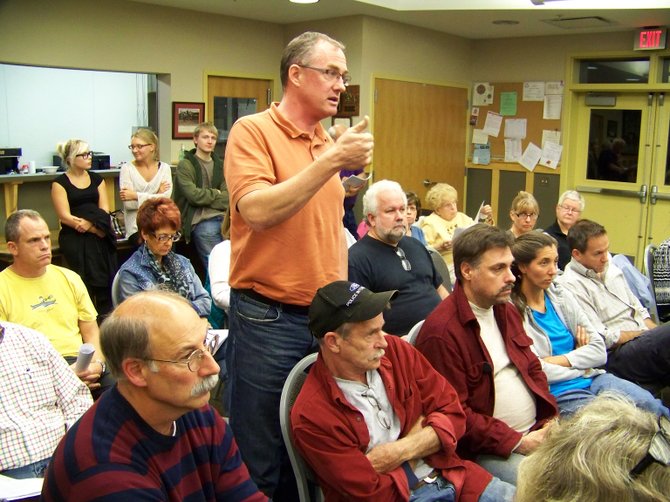 At an Oct. 7 Lake George Village public hearing, area developer and business owner John Carr talks of both the advantages and concerns associated with establishing a Business Improvement District in the village. Since this hearing, the BID proposal has amended to exclude owner-occupied residences and to lower its levy, reducing its impact on tax bills. The new proposal was approved by village trustees, and now headed to a public hearing at 7 p.m. Wednesday Dec. 4 at the Lake George firehouse.
Stories this photo appears in:

A plan to establish a Business Improvement District in Lake George Village gets a little less costly, less onerous, and excludes owner-occupied residences in its second draft — approved Nov. 4 by the village board.