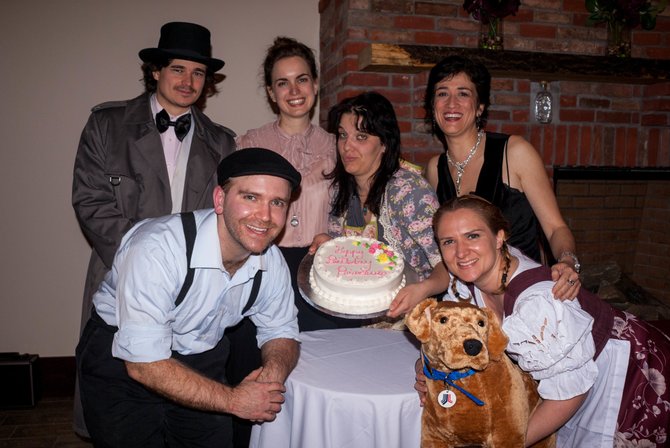 Co-op Theatre East from New York City will entertain during dinner with a fun and interactive show "Curse of the Golden Asp" Mystery Dinner Theater.

Stories this photo appears in:

Guests are invited to a two-night viewing of the grand Egyptian Asp, the dinner will be hosted for its extravagance and mystery and possibly a murder. The Curse of the Golden Asp Mystery Dinner Theater, hosted by the Woodman of the World chapters 462 and 1016, is a fundraiser for the Plattsburgh Relay for Life Survivor Committee. The event will take place at the Plattsburgh Elks Club, 56 Cumberland Ave. The two night performance will be held Nov. 8 and Nov. 9. Doors Open at 5 p.m. and dinner at 6:30 p.m. This will be the third year WOW will host the theater group for their annual fundraiser and the second year they do it to raise money for the Relay for Life.