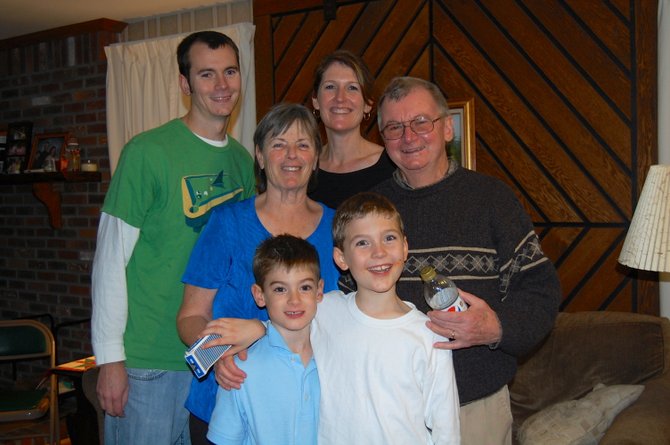 Town Supervisor Dan Connell celebrates his victory with a party of close friends and family members following the announcement of the election results. With Connell are his wife, Lucy, his son Kevin and daughter-in-law Kelly Connell and their twin sons Ronan and Grady Connell.
Stories this photo appears in:

Incumbent town supervisor Dan Connell will remain in office for town of Westport. Connell won the election by 185 votes. Connell received a total of 325 votes while first time candidate Jim Carroll received 140 votes.