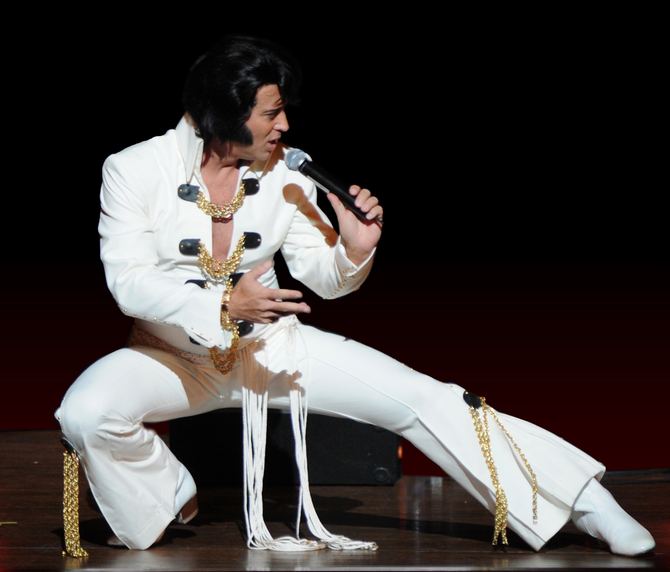 An award-winning Elvis tribute artist featured in this year's Lake George Elvis Fest — which begins Wednesday May 29 and continues through Sunday 2 performs for fans of the cultural icon.
Stories this photo appears in:

The festival that brings to life the legacy of Elvis has expanded to five days this year due to a long roster of Elvis tribute artists participating. The linup of daily shows and competitions starts Wednesday May 29 in Shepard Park with a free presentation of about eight performers.