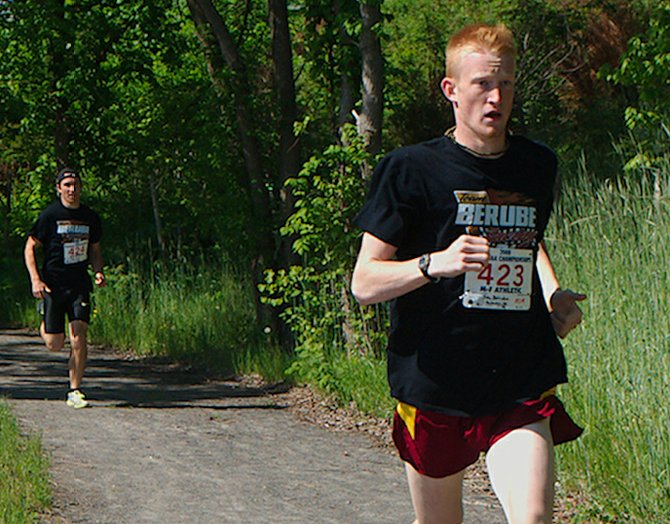 Jay Berube of Putnam leads his brother, Jesse, in the New York-Vermont Champlain Bridge 5K. Jay, at Ticonderoga High grad who now runs for SUNY-Oneonta, won the event.
Stories this photo appears in:

New York/Vermont 5K hailed as a success
The New York/Vermont 5K Champlain Bridge Run looks like it may be here to stay. Originally planned as one-time event to mark the opening of the Champlain Bridge in 2012, it was so popular a second edition was held May 18. That race attracted more than 70 athletes.