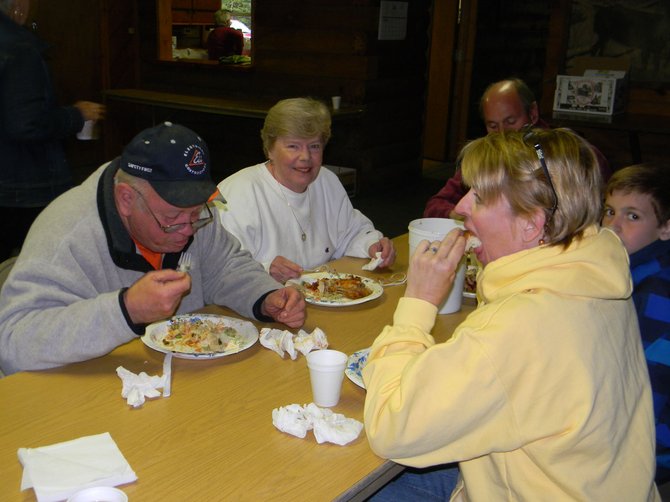 Area residents attending the first-ever North Warren Black Fly Barbecue enjoyed the meal and socializing despite the wind and rain — and a few black flies. The event was held at the Chestertown Conservation Club.
Stories this photo appears in:
Those pesky little insects of the North County are immortalized with a fundraising event in northern Warren County named for them.