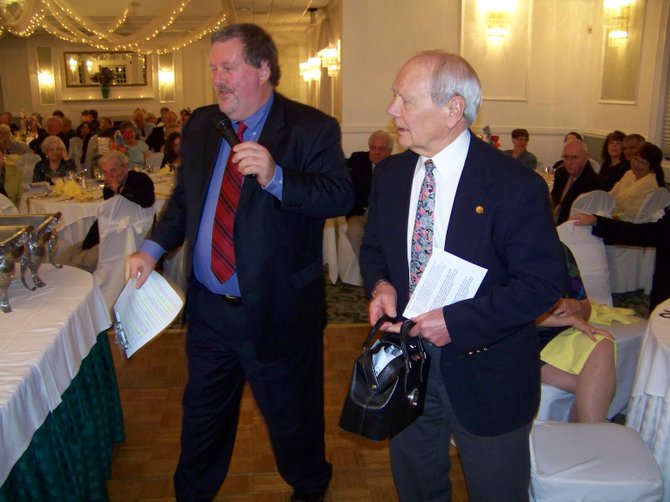 During North Country Ministry's recent gala banquet, Dr. James Morrissey (right) was identified as a prime 'suspect' in the conclusion of a fictional kidnapping mystery, as he opened his doctor's bag and pulled out a fistful of cash at the prompting of plot narrator Bob Myers (left). The drama prompted plenty of laughs from the capacity crowd at the banquet.

Stories this photo appears in:
North County Ministry's annual gala provided a lot of humor with a mock-kidnapping mystery that featured ad-libs from generous donors in the audience who helped solve the "crime."