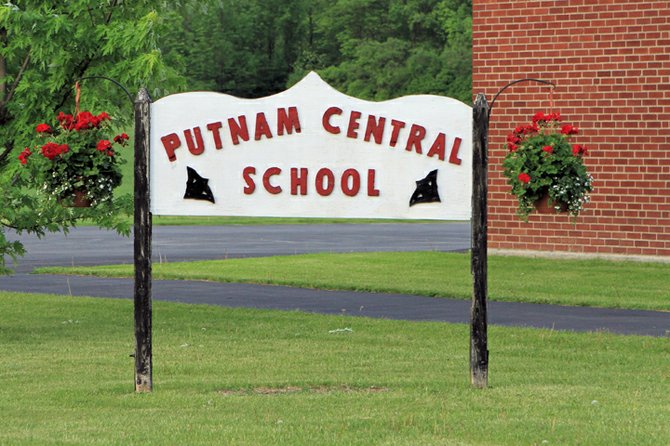 Stories this photo appears in:

"We have already consolidated all that we can," Boucher said. "We are at a minimum to function in our business office, and the comptroller reminds us of that every year. The town already helps us with winter plowing and summer work and our transportation is contracted out. If they ask for past consolidation efforts, then we are fine. If they want anything new, the only thing left is the school."

Superintendent pleased with 76 percent support
Putnam Central School District voters gave overwhelming support to the 2013-14 budget in balloting May 21. The $2.2 million spending plan was approved by 76 percent of voters, 54-17.