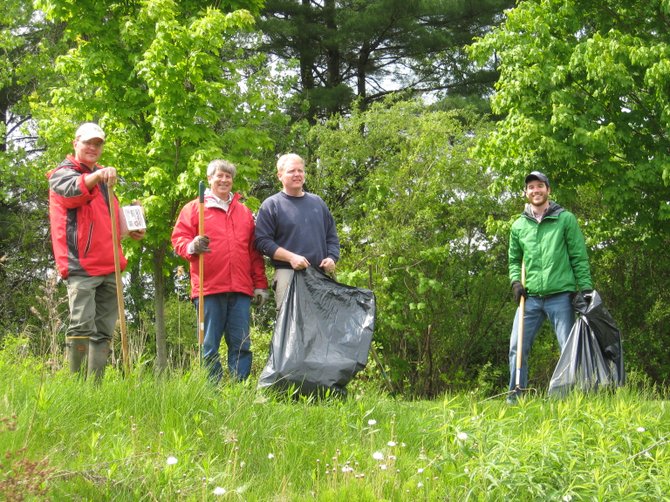 Among those participating in the recent cleanup of Hovey Pond and Halfway Brook were (left to right) Jim Lieberum, John Strough, Craig Brown and Nick Rowell.
Stories this photo appears in:

n 1783 during a trip to inspect forts in upstate New York, a party of military officials lead by General George Washington took a brief respite at Halfway Brook, near what is now the Glens Falls-Queensbury town border. In recent years, this historic waterway has been subjected to littering, although many routinely enjoy it for its scenic aspects. Last week, a group of Warren County Soil & Water Conservation District employees took time out of their workday to pick up trash along the brook so others can enjoy its natural beauty.