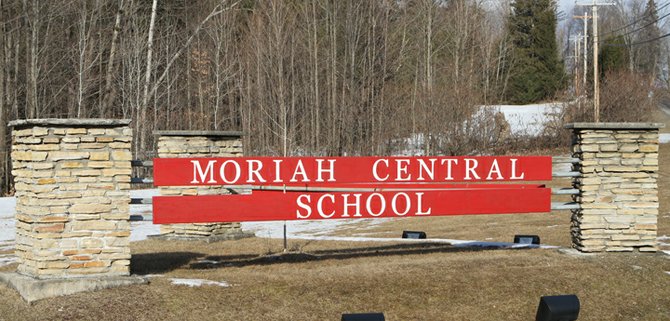 A sign greets visitors to the Moriah Central School District.
Stories this photo appears in:

Emergency responders are taking steps to prepare in the event that an anthrax attack occurred in the North Country.

State aid boost helps district
There was little drama in preparation of the 2013-14 Moriah Central School District budget. After several years of struggling to meet the state-mandated tax cap, Moriah caught a break when the state increased aid to the district. The result is a $15 million budget that was approved by voters, 238-50, during balloting May 21.