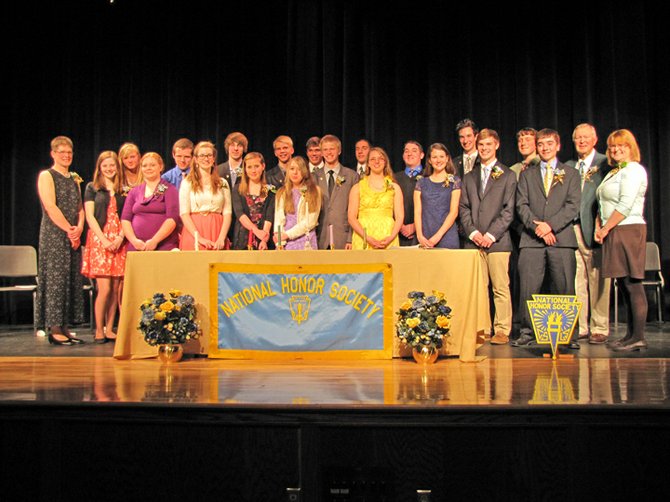 Schroon Lake Central School recently inducted new members to its National Honor Society chapter. Newcomers Shannon Garland, Alexia Subra, Desiree Lanoue, Rhiannon Hoffman, Joseph Maisonville, Tanner Stone, Jack Higgens, Joelle Kowalka and Abigail Welch joined Mitchell Beers, Jonathan Kowalka, Daniel Maisonville, Clare Whitney, Samuel Foote, Justin Lough, Ian Lowe, Caleb Maisonville, Robert Rose and Abigail Wisser in the NHS. Rita Herbst and Cookie Barker are chapter co-advisers. Edward Donley was the guest speaker at the induction ceremony.
Stories this photo appears in:

Armstrong edges Murdock for board seat
Schroon Lake Central School's 2013-14 budget has been approved by voters. Residents OKed the spending plan, 200-144, in balloting May 21.