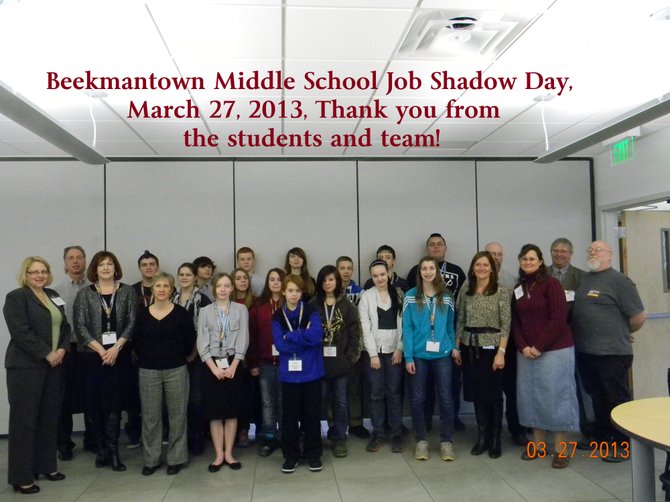 Students get chance to be job shadows at Beekmantown Central School.
Stories this photo appears in:

Have you ever held four human skulls? That's just what Sophia Rible, an eighth-grade student at Beekmantown Middle School, did and during her school-day, nonetheless. Sophia, along with her 14 classmates in Dawn Finley's Home and Career Skills Class at Beekmantown Middle School, participated in the second annual Job Shadow day sponsored by The Clinton County Workforce Council and the North Country Workforce Investment Board on March 27.