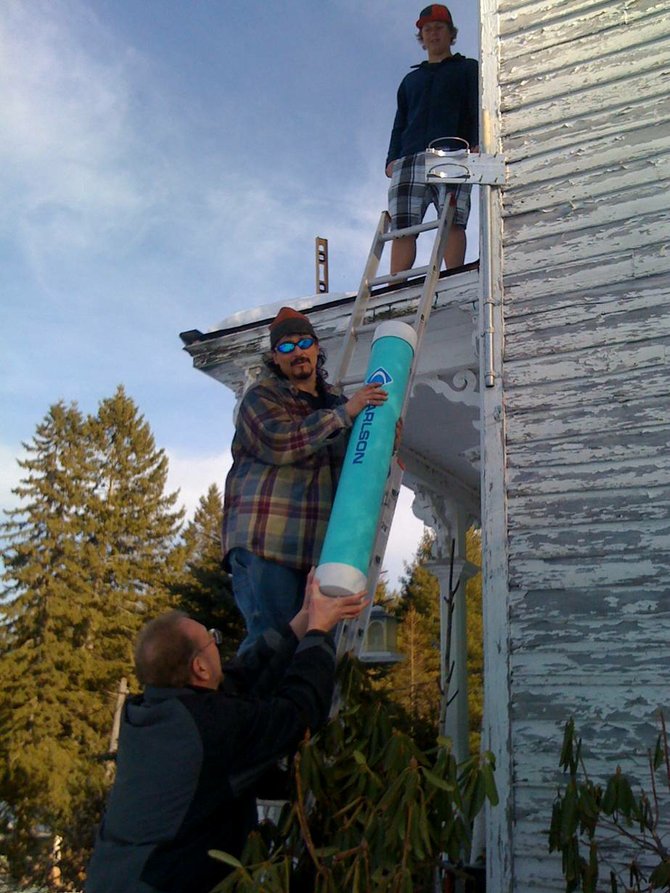 Workers for Rainmaker Network Services install a receiver on a Thurman home as a part of a test effort preceding design of a network of 'white space' transmitters though town to bring reliable high-speed Internet access to the rural, hilly town. Thurman Supervisor Evelyn Wood has estimated that 80 to 90 Thurman homes could have 'white space' Internet access before fall 2014 — completing the first phase of an ongoing project to bring broadband to virtually the entire town.
Stories this photo appears in:

'White space' access tests conducted
Residents of Thurman are used to either extremely slow 'dial up' Internet access or having their satellite Web connection interrupted by sunspot activity or storms. However, in a project that's gained national attention, a new broadband Internet broadcast technology is coming to Thurman that will connect the town's rural households to the modern digital world.