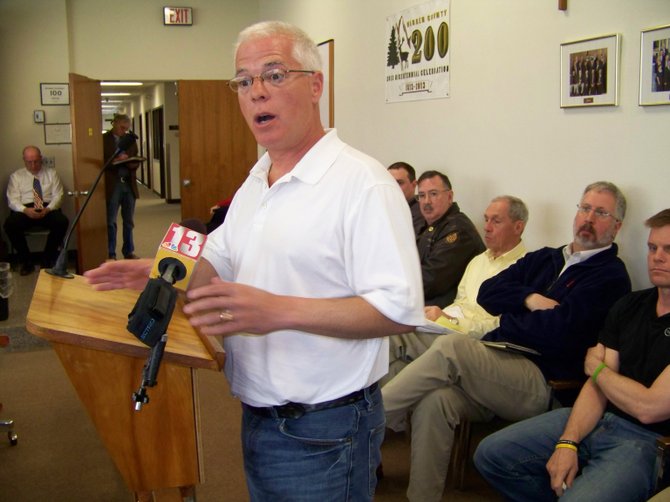 An earlier last call at bars isn't going to prevent the late-night brawls and violence occurring frequently on South Street in Glens Falls, Fire & Ice tavern owner Doug Frost of Lake George advised the Warren County Board of Supervisors at a recent meeting. Frost continued that beefing up police patrols of the neighborhood would be a more effective remedy. The board decided Friday May 17 to prohibit alcohol sales after 3 a.m., an hour earlier than the present limit
Stories this photo appears in:

In an attempt to balance entrepreneurial freedom with public safety concerns, Warren County Supervisors strike a compromise as they vote to establish 'last call' for drinks in bars at 3 a.m. rather than 2 a.m. as many of them sought to do. The present time for 'last call' in Warren County is 4 a.m., the state maximum.