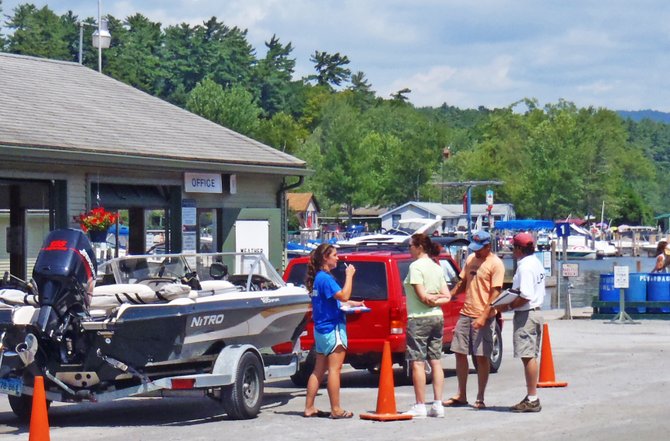 A Lake Steward talks to a boat owner about invasive species prior to launching in Lake George. On duty Thursday through Sunday 8 a.mn. to 5 p.m. at three popular launch sites, Lake George Association's Lake stewards are already back out for the season — at the Mossy Point Boat Launch in Ticonderoga, Norowal Marina in Bolton Landing, and the Million Dollar Beach Boat Launch. Hours and locations of coverage are to increase starting Memorial Day Weekend.
Stories this photo appears in:

The Lake George Association's lake stewards are back at work protecting Lake George from foreign species that threaten the water quality as well as the lake's ecology and recreational aspects.