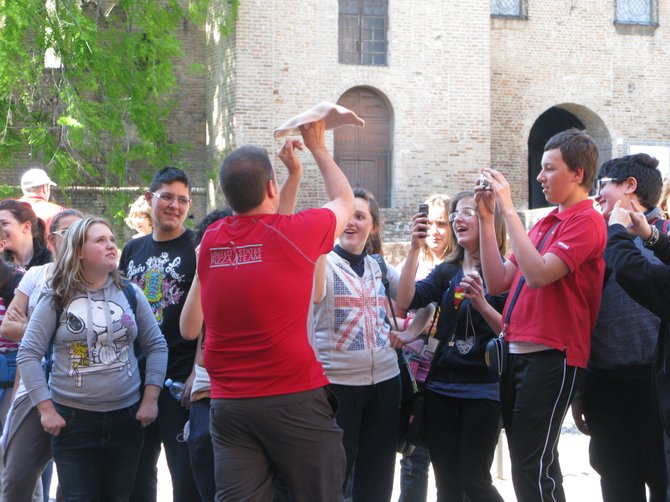 To the delight of spectators, a member of the U.S. Pizza Team practices throwing dough in the village of Fontanellato, Italy. Pizza throwing will be among the activities featured at the upcoming Lake George Italian Festival set for May 18 and 19. The event is to include Italian specialties, craft beer and wine served streetside, as well as musicians, jugglers, European-inspired arts & crafts as well as public grape-stomping.

Stories this photo appears in:

European culture and traditions are to be celebrated this weekend in Lake George, as thousands are expected to participate in the first-ever Lake George Italian Festival — which promises activities for people of all ages.