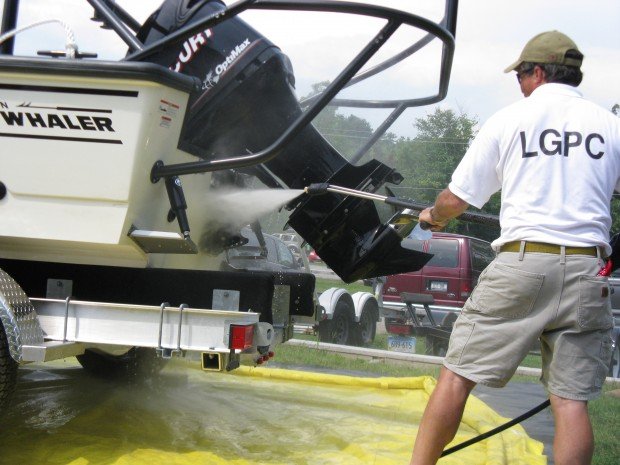 Lake George Park Commission boat wash attendant Doug Underhill power-washes a boat to remove invasive species prior to being launched into Lake George. With their sights set on reducing the spread of invasives, the town of Chester board voted Tuesday March 14 to purchase a wash station to be located at Loon Lake to decontaminate boats before they are launched.
Stories this photo appears in:
While the state has balked at sponsoring boat inspection and decontamination to control the spread of aquatic invasive species, the town of Chester has voted to purchase a boat decontamination station and locate it at Loon Lake. They've also voted to boost the hours for lake stewards to be posted at local lakes to inspect boats for invasives before the watercraft are launched.