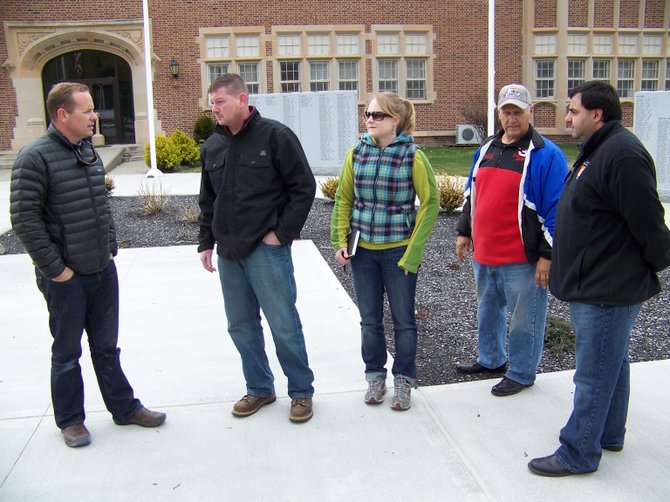 Representatives from Glens Falls' Home Depot gathered at the Chester Veterans' Memorial plaza recently to discuss the upgrades bankrolled by a donation of $11,000 from the home improvement chain — and to be accomplished this week by about 40 of the store's employees. Participating in the planning were (left to right): landscaper Terry Hubbard, Chester Highway Superintendent Jason Monroe, Home Depot Assistant Manager Alison Hubbard, Chester veteran Harry Brundage, and Home Depot Manager Carmen Carbone.
Photo by Thom Randall

Stories this photo appears in:

Following an outpouring of generosity from local businesses to construct the Veterans Monument in Chestertown, Home Depot steps forward with $11,000 for enhancements, and 40 of the Glens Falls Home Depot employees sign up for a workday to install landscaping and walkways.